Wisdom Set
10170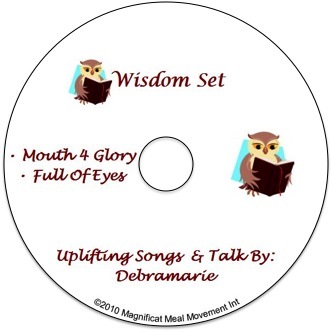 The Wisdom Set includes:
Mouth 4 Glory - Our mouths were made for blessing, we have all been given the gift of speech. We can use our speech in a positive way or a negative way....the choise is ours. In this teaching we take a close look at Psalm 51:17 and although it is only one line....when pondered, we see more to it than just that.
Full Of Eyes - Have a look at the codes of light that the creator gave us at creation, which require spiritual wisdom to not only reveal it but importantly use it.