Tolerate Yezebel – NEVER!
10487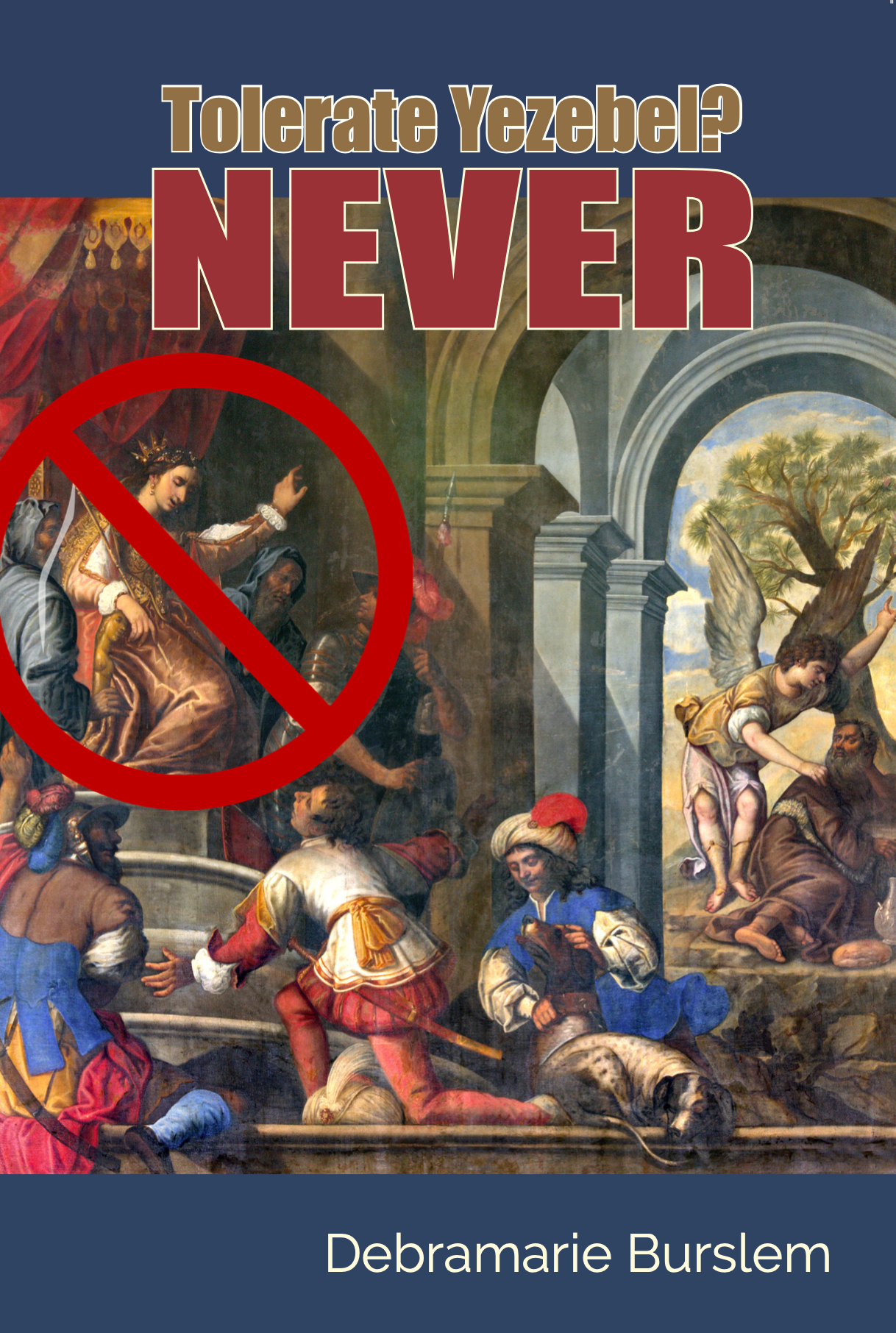 The evil Yezebel spirits cannot be tolerated EVER as they seek to possess, kill, bewitch, and destroy souls. The Yezebel spirit often seeks to rip apart relationships and churches from the inside out. The evil children spirits of Yezebel must also be included in our spiritual warfare, i.e. immorality, abortions, prostitution, fault finding, hatred, threats, debts, lies, etc.. We need to stand firm against this evil and not be dragged down in doubt and fear choosing the Divine Promise to be lifted up with Christ when the evil creeps in. We live on earth to be tested daily to correctly magnify glory Omnipotently to Almighty God Elohim and no other. The ruler of evil darkness is Satan, and is tolerated by too many who claim to be Christians. Anything to do with tolerating evil games and evil leadership camouflages – is joining the spirit of the anti-Christ. That is not our souls' omniscient role. Yahweh has given us authority to overcome these spirits and has entrusted Heavenly malakim (angels) to fully complete the battle details at our Omnipotent command in Christ's VICTORY of the Cross.
We are transformed by the Indwelling Identity of Christ, the Beloved Redeemer. It is He who provides us with the invisible, shining glory of Heaven during this life journey. This is our new lifestyle of IMMACULATE MOVES. We co-operate with Heaven's "Authority over all nations" (Revelation 2:26), rather than tolerating evil Yezebel plots of manipulation, seduction and the seeking to steal authority.
CLICK HERE OR ON THE IMAGE BELOW TO PURCHASE YOUR COPY FOR $9.50