The Immortality Trio Cd Pack
AMS20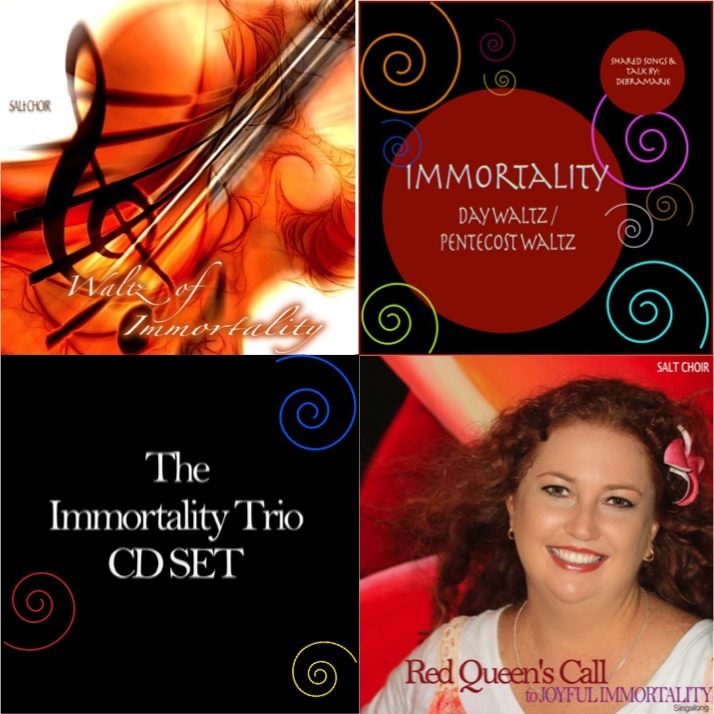 As we celebrate Pentecost this year let yourself drift away into Yahweh's arms as you listen and singalong to these wonderful cd's.  Understand more about this special time by listening to Debramarie's talk called "Immortality Day Waltz/Pentecost Waltz.
How blessed are we to have this time to rehearse and celebrate immortality each year.
Sing your hearts into joyful immortality.
The Immortality Trio Set includes:
1. Waltz of Immortality mp3
2. Red Queens Call to Joyful Immortality mp3
3. Immortality Day Waltz/Pentecost Waltz Talk by Debramarie mp3
All songs can be found in the Ancient Singalong Praise Hymm ebook which is in the Magnificat Meal Movement Market-Place.