Light Transformations - 45 Years of Teachings (Paperback)
PB-LT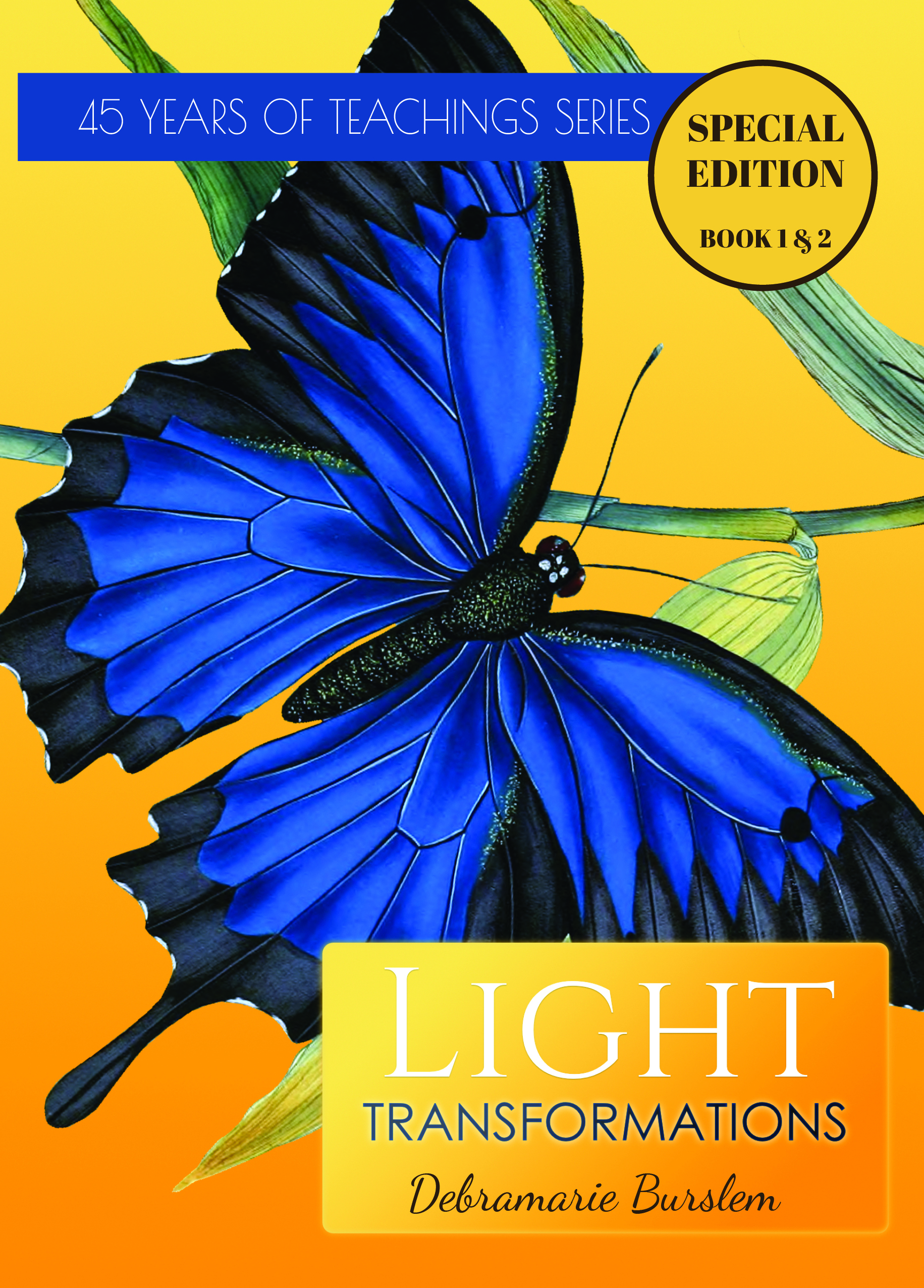 Light Transformations is out now in full colour paperback format for you to enjoy. We have put Book 1 and Book 2 of the Light Transformations Series into one book. Enjoy.
About the Book:
An extraordinary compilation of teachings by Mother Debramarie and friends since 2007. All of these teachings will help you learn and grow in the Transformation of Light Consciousness of Christ Yashuah.
1) Figure out WHO you are & WHY you are here.
2) Learn to recognize & overcome EVIL sins (fear, tyranny, slavery, oppression etc.).
3) Learn to spread love, compassion, healing, knowledge.
MOVE in ONENESS with Christ and His Victory over sin-debt.
"Scriptures advise us to allow no anger, fear or worry etc. to control your soul. Everyone makes mistakes and forgiveness allows Christ's love energy to bring forth Universal happiness again in the favour of God. Life is meaningless without love. Forgiveness enables one to seek the good for many rather than for selfish interests.
By doing more good things for souls from your soul for no reward, purifies your own life MOVES/energy. It results in goodwill benefits being magnified from your creative Light Presence of Christ. We can love others unconditionally. Love can heal the wounds in souls and bring hope. Love is the reason we are here. We all need it if we are to be happy and universally united to Christ." Mother Debramarie
Was $15.00 NOW $2 (+GST)