Eat FLowers With Malakim Angels
BKEFMA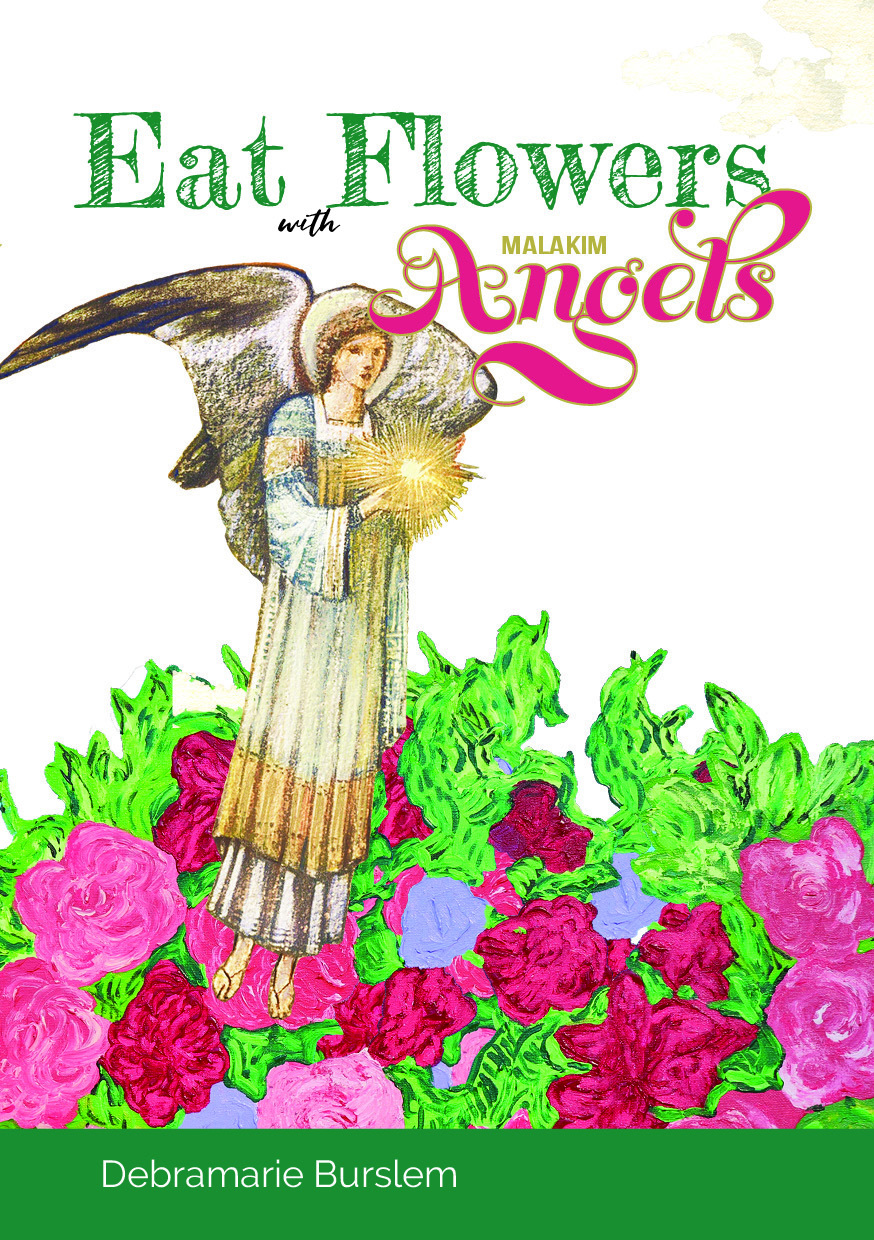 "Eat Flowers with Malakim Angels" by Debramarie Burslem is .
Everyone loves to give flowers as a touch of beauty and positive love to friends. It is done as a positive core belief in 'invisible' love and beauty to share. Even more so, each soul yearns to know and 'bud' forth in beauty, to give delight as our soul's role, in delighting the Creator and others too. We need to determinedly seek Divine ways to bloom and shine out Divine Love. This is the determination to be positive (as the Biblical wise virgins) with open hearts, lifting to 'eat up' our true right to Divine blessings, like collecting or eating flowers.
We must always remember that the devil never has a day off and so we can't let our guard down or fail to discern wisely. We are movers in spiritual victory, wisdom and in Christ Indwelling virtues and our prayers must precede each day's battles. We are weak, so we need the 'flowers of blessings' in Scriptures, adoration MOVES and Heavenly malakim (angels) to help us with this and the malakim (angels) are ready to eagerly assist, when we are blooming full of faith, hope and strength in the VICTORY of Christ Indwelling. It is then not normal to be anything but joyful and making miracles daily.
Was $12.00 NOW $2 (+GST)