Drunken Cinder-Ela
10494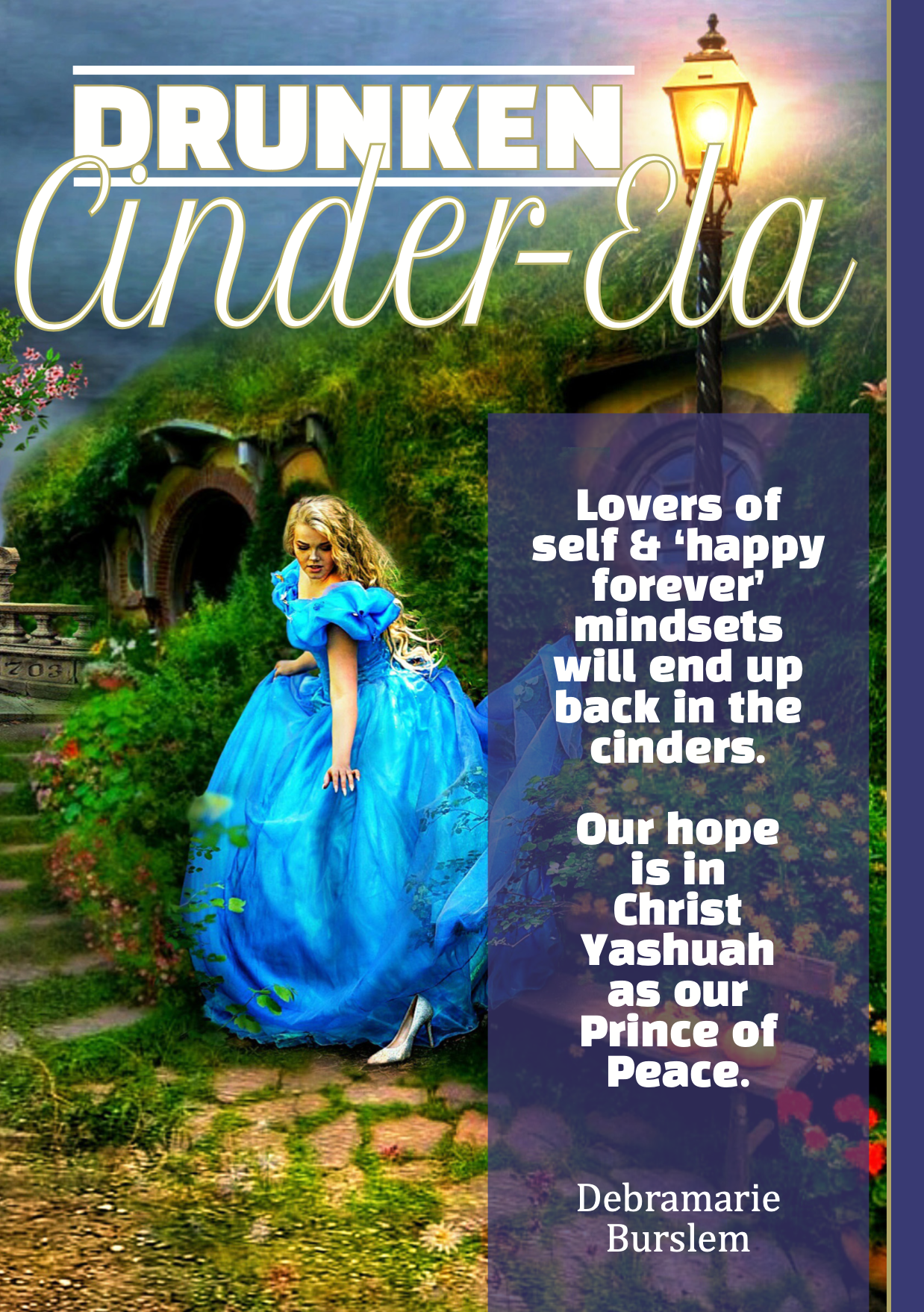 We are all familiar with 'Cinder-Ela' – a fairy story with a classic cliché ending "they lived happily ever after", but this so called 'happiness' is not the true reality of the JOY our Beloved Creator has promised us. By prayer, Bible study and praising, and the VICTORY of Christ, we can open our soul and our mind's door to avoid deceptions and games. Trials lead us to check and study wisely, to decide our personal path. Without daily tribulation tests, then we may become lazy, fearful or may continue into more evil 'glassy slippers' steps. So even our tribulations are a needed blessing, to expand our small mindsets ('slippers').
Matthew 6:21 "For where your treasure is, there your heart will be also."
The true Divine gift from the Redeemer, to the souls of OMNIPOTENT Divine liberty, is about to shine forth – to share the good news of True MERCY to all, when keeping the true commands of Yahweh God, i.e. Biblical Feasts.
$6 (plus GST)