Welcome to the MMM  Market Place
To access MMM Market Place on mobile phones and iPads go to: mmmi.ecwid.com
Within the Magnificat Meal Movement Market Place you will find a variety of audio teachings by Mother Debra Marie Burslem & MMMI Leaders, also available are simple singalong Praise Music & Prayers with no subliminals and using the true names of Yashuah and Yahweh God, and Hymn Books & eBooks by Mother Debra Marie Burslem.  
Don't forget to also check out the Magnificat Meal Movement OFFICIAL youtube channel MagnificatMeal for all the latest teaching presentations.
Touch of Beauty Ebook (ePub)
EBTOB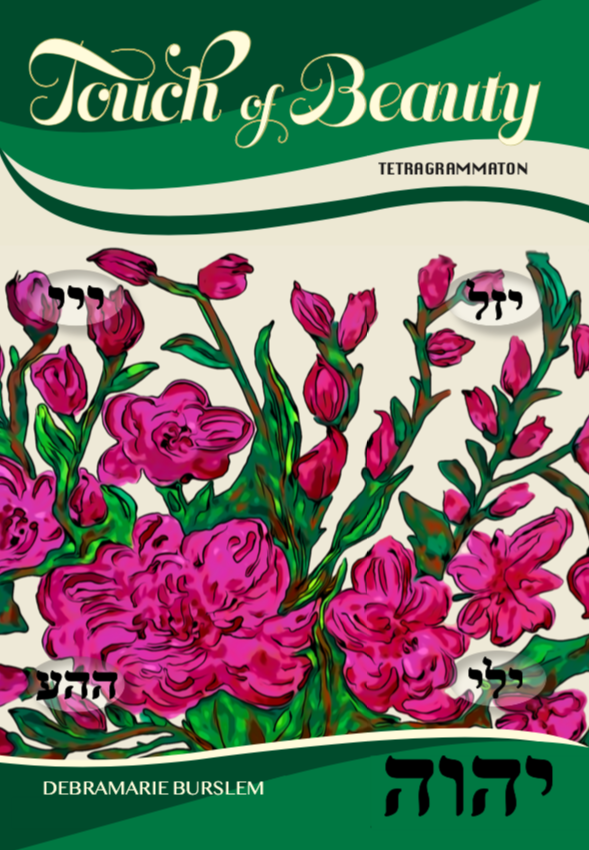 This is a downloadable version of the very popular book, "Touch of Beauty" by Mother Debramarie. It is in ePub format so can be used on phone or computer. This book is also available in paperback.
"The physical lettering of the Name of Yahweh God in its ancient Hebrew text, found within this book, acts just like a funnel, to draw down His Mighty Power into your earthly existence to help your physical journey of life.
By gazing daily. with faith, on your choice of the 72 lettering combinations Names of the power of Almighty God, you are letting their spiritual impact benefit you at the DNA and spiritual level.
Use this book as a tool to help you at work, home and in all situations in your life. Give to friends and family and share out the wonderful power of His Mighty Name. You will see that I have added some of my paintings, specifically of gardens and beauty to help remind you of the 'Oneness' of walking with Yahweh in His Garden.
'Touch of Beauty'; my birthday gift to you, has been put together to help you personally attain this promised gift of Divine Power and Oneness that our Beloved Almighty Yahweh God longs to bestow on His children.
Mother Debramarie