Welcome to the MMM  Market Place
To access MMM Market Place on mobile phones and iPads go to: mmmi.ecwid.com
Within the Magnificat Meal Movement Market Place you will find a variety of audio teachings by Mother Debra Marie Burslem & MMMI Leaders, also available are simple singalong Praise Music & Prayers with no subliminals and using the true names of Yashuah and Yahweh God, and Hymn Books & eBooks by Mother Debra Marie Burslem.  
Don't forget to also check out the Magnificat Meal Movement OFFICIAL youtube channel MagnificatMeal for all the latest teaching presentations.
Sacred Festival Ceremonies
10488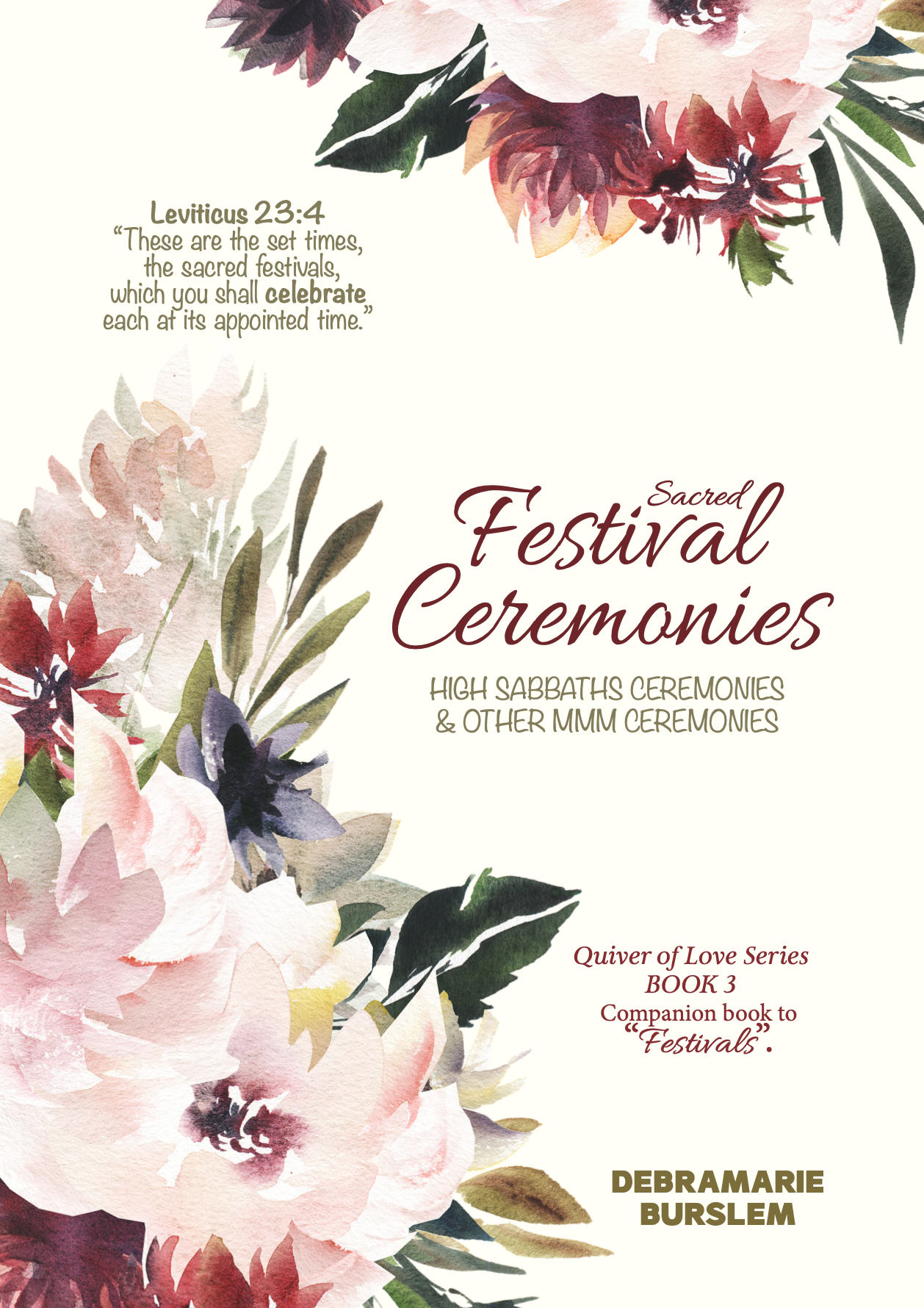 "The "Sacred Festivals Ceremonies" is the 3rd Book in my "Quiver of Love" Series and a companion to the 2nd book in the series, "Festivals – High Sabbaths & Other Annual Prayers". It contains ceremonies and prayers pertaining to each of the Annual Biblical Festival Sabbaths as well as a few other Magnificat Meal Movement Ceremonies. At this time in history with COVID19 keeping many of us apart I hope that this book will help you to celebrate each of the High Sabbath Festivals more fully in union with us and each other. We live in difficult times, but for those who fully understand the crucial importance and immense blessings attached to each of these high Sabbaths, we experience a life filled with much blessings. We know that the Messiah Yashuah is coming back and that time nears rapidly. The sign of the people of Almighty God will be those who keep the true Sabbaths. I urge you to participate in these festivals, which outline the Redemption plan of Almighty God, and be ready. Bless you and your families." Mother Debramarie.