Welcome to the MMM  Market Place
To access MMM Market Place on mobile phones and iPads go to: mmmi.ecwid.com
Within the Magnificat Meal Movement Market Place you will find a variety of audio teachings by Mother Debra Marie Burslem & MMMI Leaders, also available are simple singalong Praise Music & Prayers with no subliminals and using the true names of Yashuah and Yahweh God, and Hymn Books & eBooks by Mother Debra Marie Burslem.  
Don't forget to also check out the Magnificat Meal Movement OFFICIAL youtube channel MagnificatMeal for all the latest teaching presentations.
Passover Is a Meal - It is Not Easter (Paperback)
PB-PM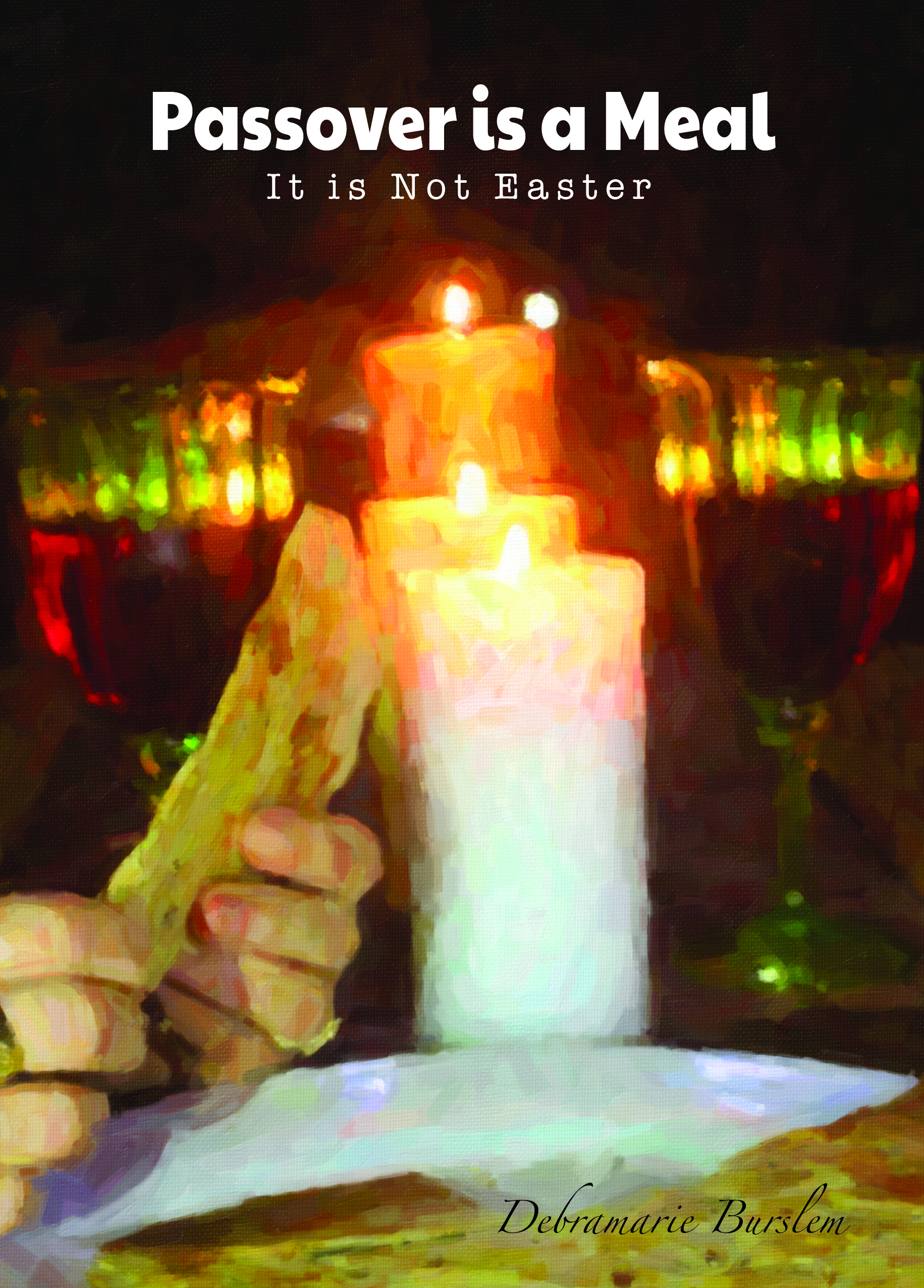 About the Book: Full colour - 120 pages - Paperback
The greatest seed of all miracles for the entire year resides in the Passover Meal celebration correctly done in correct obedience and omnipotence. In fact, how we deal with the graces flowing from the seven sacred Biblical days depends on how well we open and receive and prepare for them and cleanse ourselves in Christ's Blood Wash at this Passover season.
This is why it is so crucial to see the difference between the Biblical request for the annual Passover Meal of Divine blessing and the fabricated evil effort of Easter which confuse and steal your blessings.
If we also lack in correct Biblical obedience at the time of Passover, then we can be sure that the graces will be few. We can close or even lock Heaven's door with our choices and mind-set attitude through negativity or selfishness, despite the fact that Yahweh God has opened the door at Nissan for Heavenly generosity to flow for obedient souls. This time reminds us that the greatest generosity is the MERCY MOVE of Christ who gave His life to us to save us.
The holiday of Pesach (Passover) is a Divine gift then of immeasurable power to the people who know how to MAGNIFY and MOVE with Yahweh in all the tools of it.
Was $15.50 NOW $2 (+GST)