Welcome to the MMM  Market Place
To access MMM Market Place on mobile phones and iPads go to: mmmi.ecwid.com
Within the Magnificat Meal Movement Market Place you will find a variety of audio teachings by Mother Debra Marie Burslem & MMMI Leaders, also available are simple singalong Praise Music & Prayers with no subliminals and using the true names of Yashuah and Yahweh God, and Hymn Books & eBooks by Mother Debra Marie Burslem.  
Don't forget to also check out the Magnificat Meal Movement OFFICIAL youtube channel MagnificatMeal for all the latest teaching presentations.
"No More Curses" Team Pack (x3)
10480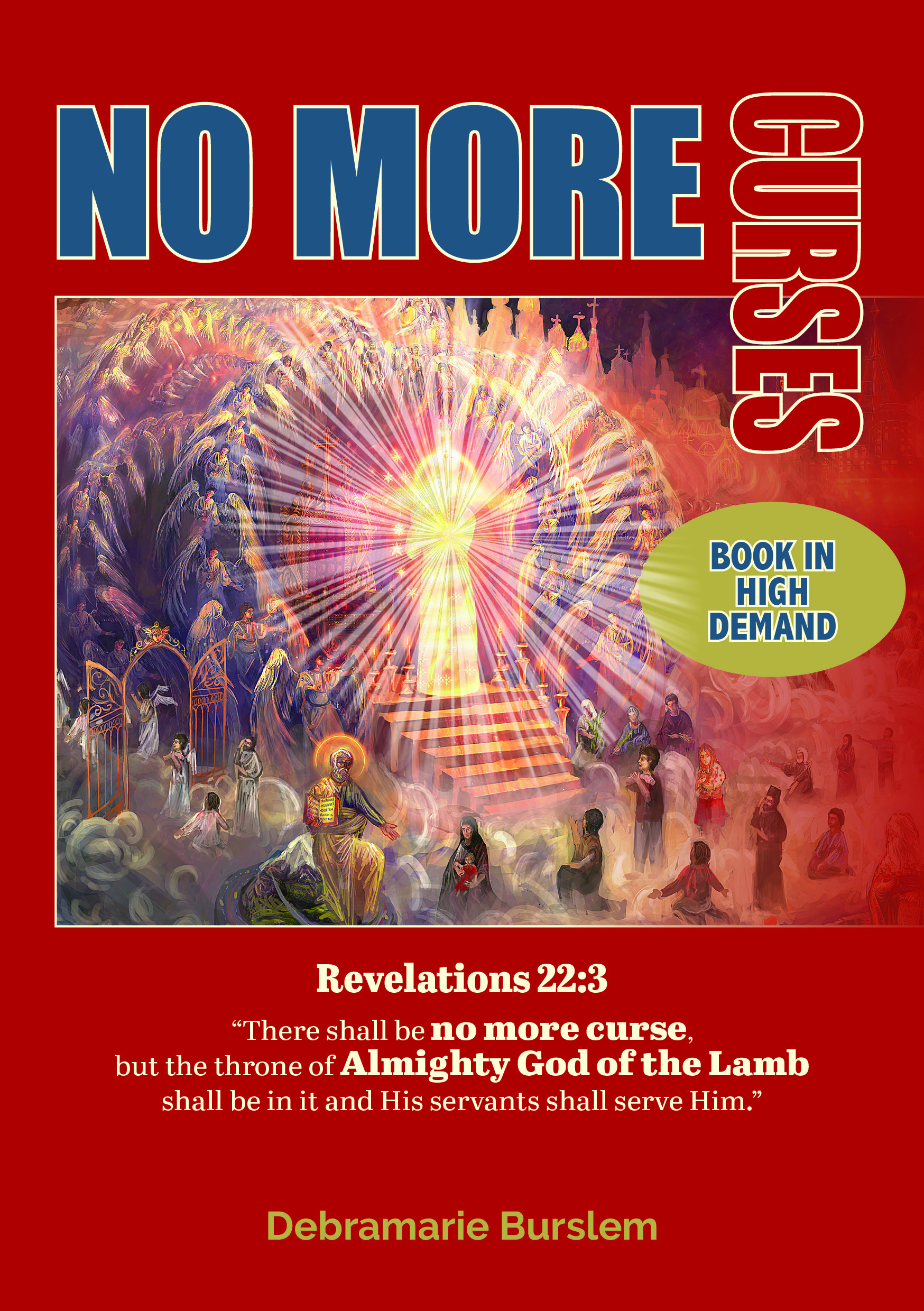 TEAM PACK - 3 books for $18.
We now need to be active in clearing curses from our families, businesses and communities. We have been called to unity with Christ as IMMACULATE remnant saints, so we can join to RENOUNCE all evil curses personally. My aim in using these renouncing quotes, is to add more to our freedom from curses, as Christ gave it to us. Any curses of negative events and circumstances in your life, or your family life or businesses, that don't seem to ever change, even though you've prayed, could indicate that you are under a hidden evil curse – one that has not been seen for what it really is. A 'mystery of iniquity' at work, that needs the VICTORY MOVE of Christ as the solution to be claimed and magnified in Divine Mercy MOVES. Some tell-tale signs of curses may be rebellious children, or problems with health, friends, or finances, emotional instability, public unjust ridicule, a blockage to spiritual progress, or continual marriage problems. Too many souls are burdened with ignorance, curses and false lies on their lives. When you find this is the case for you and your family, then gather together to completely renounce the curses. Christ needs your call and faith in His VICTORY to set you free. So, speak out and vibrate out – to RENOUNCE them. (2 Timothy 3:5) Only renouncing humbly in the VICTORY Name of Yashuah Christ is our Mercy and Salvation.
Was $18.00 NOW $2 (+GST)