Welcome to the MMM  Market Place
To access MMM Market Place on mobile phones and iPads go to: mmmi.ecwid.com
Within the Magnificat Meal Movement Market Place you will find a variety of audio teachings by Mother Debra Marie Burslem & MMMI Leaders, also available are simple singalong Praise Music & Prayers with no subliminals and using the true names of Yashuah and Yahweh God, and Hymn Books & eBooks by Mother Debra Marie Burslem.  
Don't forget to also check out the Magnificat Meal Movement OFFICIAL youtube channel MagnificatMeal for all the latest teaching presentations.
Cosmic Midway Paperback Book
BK200919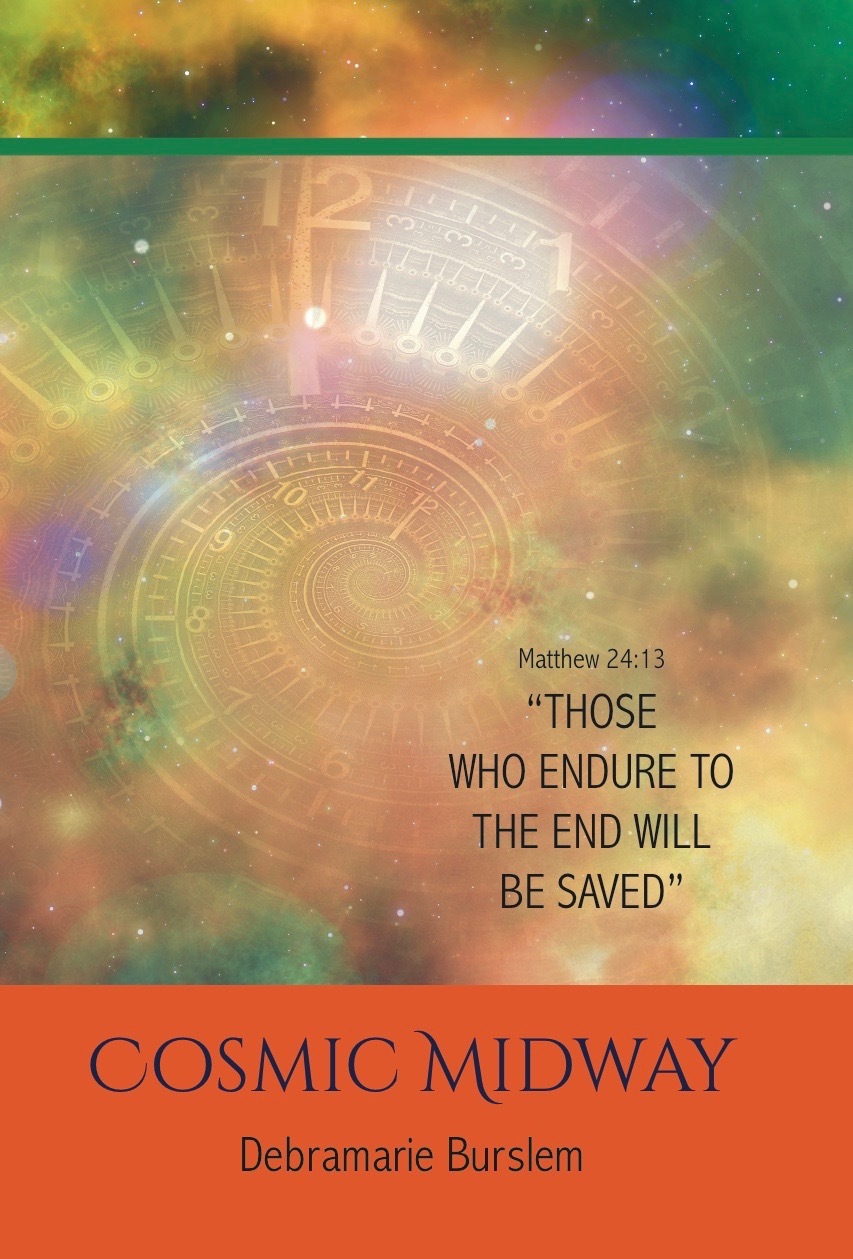 We have the omnipotent joy of Heaven on Earth (full cosmos) now! We each come to a soul's cosmic Divine point to decide the way for Christ. It is an open midway door to choose between the Light of Christ and heavenly focus OR the false lights of evil focus. It comes to each soul like a crescendo experience, to stop in midway, and make the soul's choices to bloom or not for Christ. This opportunity flows to all souls within His cosmic downpour of graces.
We are all MOVING and travelling during this life testing journey. But many do not want to MOVE out of their comfort and evil zones or ancient regions. Any effort to stifle or block the Holy Spirit is not naturalorDivinelyled. Wesawwiththe MOVEMENT of the mother of Yashuah that she immediately MOVED to journey tomagnifyGodandtheHolySpirit.Aswe tooaccepttoMOVEoutofoldbondages and MOVE, then we give more light into the world to magnify God. As we MOVE, led by the natural Holy Spirit MOVES, thenweMOVEmoreLightintotheneedy world. We then become a spiritual highway to reveal more of the glory of God and the abundant mercy of God available to souls.
Was $11.50 NOW $2 (+GST)