Welcome to the MMM  Market Place
To access MMM Market Place on mobile phones and iPads go to: mmmi.ecwid.com
Within the Magnificat Meal Movement Market Place you will find a variety of audio teachings by Mother Debra Marie Burslem & MMMI Leaders, also available are simple singalong Praise Music & Prayers with no subliminals and using the true names of Yashuah and Yahweh God, and Hymn Books & eBooks by Mother Debra Marie Burslem.  
Don't forget to also check out the Magnificat Meal Movement OFFICIAL youtube channel MagnificatMeal for all the latest teaching presentations.
Blow The Trumpets of Victory
PB-BTTOV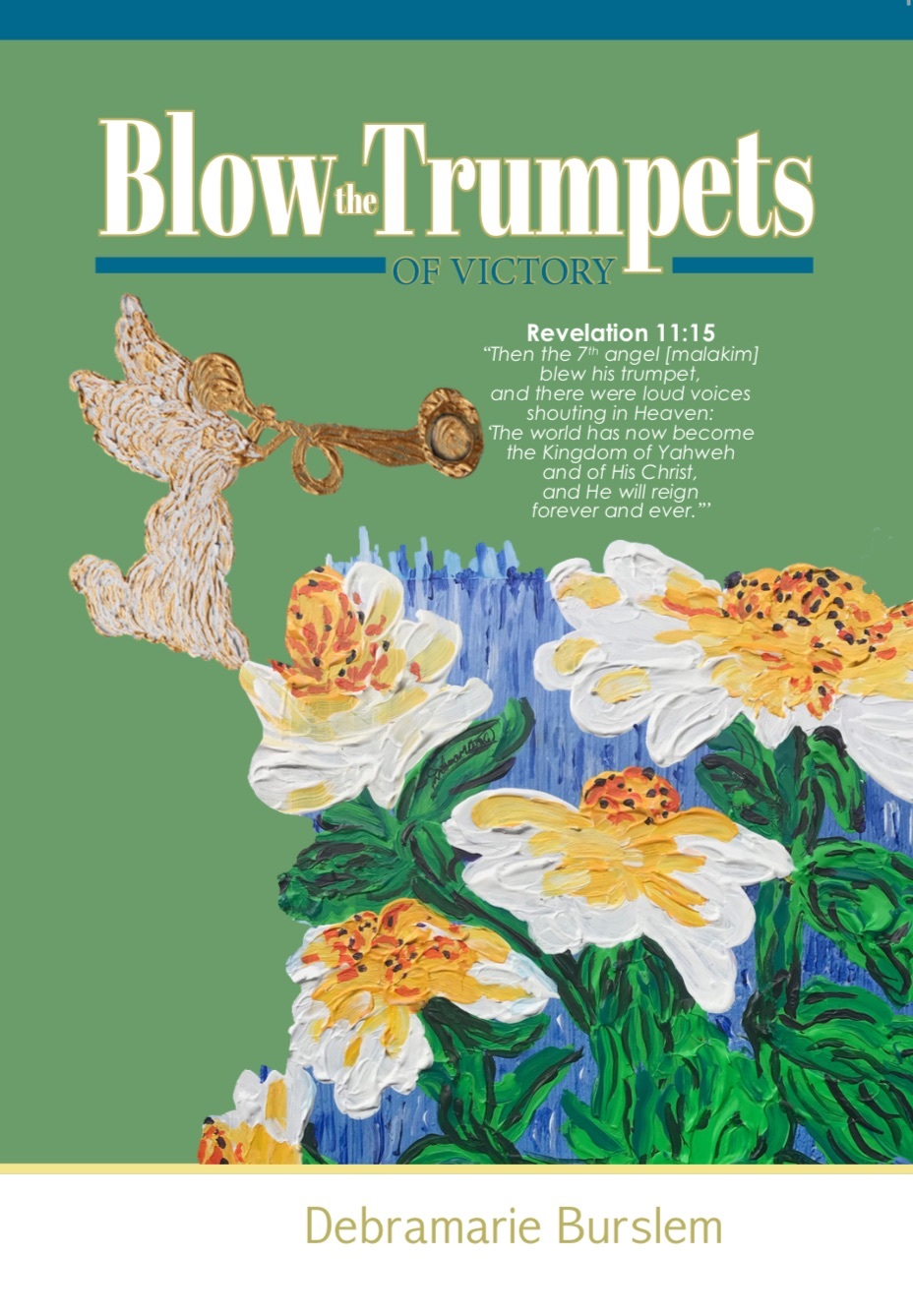 I believe the Divine (Holy) Spirit is demanding that we clean up our MOVES to co-operate and 'bud' more for Christ. Therefore, each one is personally responsible to study the true Bible instructions and MOVE correctly, especially at this time in history. We must also choose to be ready to thunder out our praises daily and walk the 'path of light' - with our malakim/ angels released to do the battle strikes. The vibrations of obedience and sounds of praise still destroy evil. Our adoration praises and firm Bible faith lessons are our trumpets today, that serve both in the Earth arena and also to welcome the Redeemer returning imminently, as promised.
We have righteousness, faith, abundance, prosperity and so much more, through Christ's Victory on the Cross. We need to claim that victory and be the mighty men and women, strong in faith and love and quick to pray about all things. These faith moves and humbly trusting in Him will trumpet loudly from our lives, as a herald to the world and to other growing believers of the glory of Christ indwelling us, moving with us, and working through us.
Was $14.09 NOW $2 (+GST)